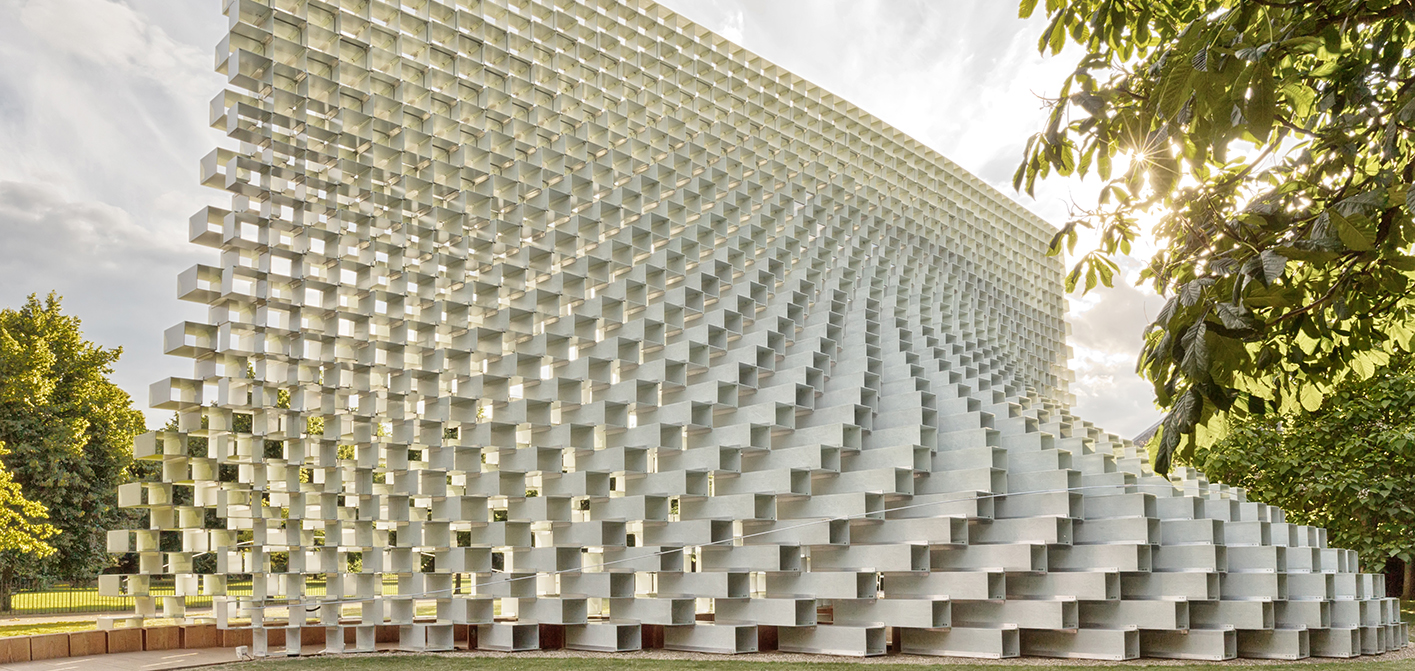 Magento Integration
Deep, flexible Magento integration for Sage to automate your eCommerce business.
Magento Connector
IMan is a flexible integration platform for Sage 200 (UK), Sage 300, Sage Intacct, Sage X3 and Acumatica.
The Magento connector for IMan integrates your Magento 1.x or 2.x eCommerce site with Sage accounting or ERP solutions to provide deep and seamless integration.
Mature

Ecommerce integration is by far the most common use of IMan, and within that Magento is the most popular. This means the Magento connector for IMan is one of our most robust and feature rich connectors available for ecommerce.

Smart Connector

Using the Magento Connector for IMan allows you to do more than move data from A to B. We have extended the standard Magento interface to facilitate deeper and richer integration.

We enrich orders with customer, payment & product information and the item and customer uploads have been extended to allow for batch updates many times faster than the native capability. Using the Magento connector for IMan is a feature rich and rounded experience.

Dynamic Platform

When integrating with Magento with IMan you have access to IMan's comprehensive data transformation and process automation capabilities. Use this to power a more dynamic integration.

For example, automate distribution of order & shipment confirmations, invoices and purchase orders documents; maintain stock levels in multi locations or; send alerts if a customer is over a credit limit. IMan puts the integration in your hands.
Video demo of Magento Integration with Sage300
Comprehensive Magento integration
The Magento connector for IMan is flexible enough to meet your business needs, use IMan's code-free integration platform to completely automate your eCommerce order fulfillment.
Ability to dynamically create Customer Accounts and Stock Items in your Sage application per your business' process.
Upload Customer, Items, Pricing & Inventory of master data from your Sage ERP, Accounting or CRM solution to Magento.
Dual direction synchronisation of shipments from and to Magento: either upload shipment transactions with shipment tracking from your Sage application or; download shipments if you're managing order processing in Magento.
IMans flexibility means custom & business specific processes can be incorporated into any data flow. For example, auto-purchase order generation for businesses with back-to-back sales/purchase order fulfilment or; Warehousing/WMS/logistics integration; payment processing & credit checking; or automated invoice generation & distribution.
Extensive email capability such as alerts to customer services and/or sending of customer facing documents such as order & shipment confirmations.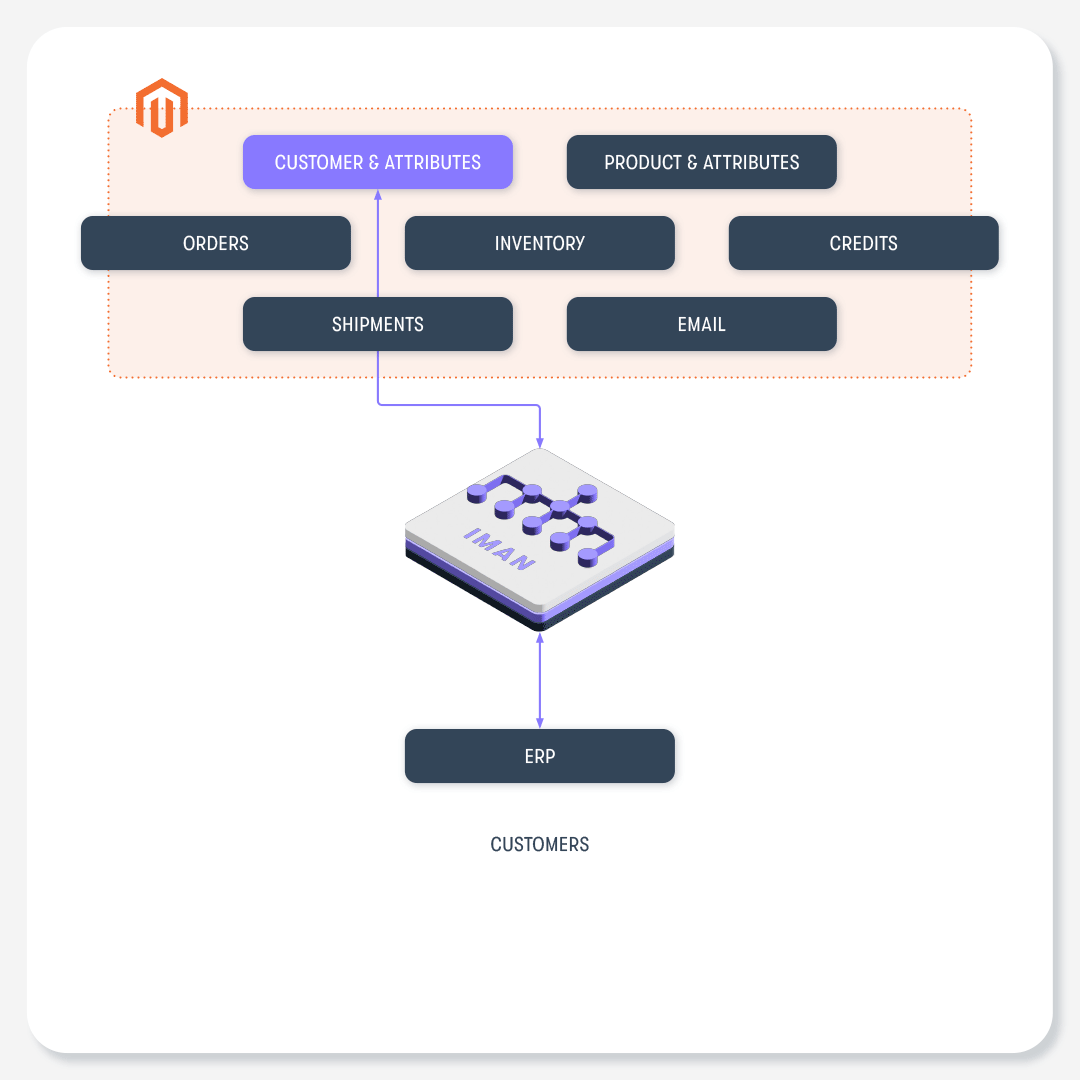 Features
The Magento connector for IMan is rich is features, enabling rich integration.
A set of pre-configured integrations has been created allowing you to rapidly integrate Magento with your Sage application.
Efficient (bulk) upload of product, product categories and customer records.
Efficient (bulk) download product data and product categories, thereby enabling Magento to act as your Product Data Master (PDM).
Shipment uploads can trigger email confirmation from Magento.
Support for Multi-store/Multi-website Magento sites.
Support for Magento's configurable items, product options & bundles.
Configurable field length restriction to prevent customers for example from entering addresses too long to fit into your Sage product.
Support for different 3rd party extensions such as the Amasty's Order Attributes.
Order Status and other key data such as Sage order number, shipment number, etc can be updated back to Magento as orders are approved, picked, shipped & invoiced.
Multiple order payment support.
All integration with Magento is through its webservice API or through our new endpoints for bulk upload/download, therefore security and integrity of Magento is ensured, and naturally all integration with Sage products is through the applications' respective API.
Compatible with Magento 2.x and versions CE 1.4-1.9.x and EE 1.6-1.14.
Request a demo of IMan today
If you have an integration requirement and would like to see IMan in action, please get in touch.
Request Demo
Contact
Realisable Software Ltd provides code-free, cost-effective applications integration solutions for SMEs. Our core IMan product is designed to integrate almost any application with a number of Sage solutions and online payment processors.
Looking to purchase IMan, please see our resellers here.
Realisable Software
Ph: +44 (0) 208 123 1017
Copyright © Realisable. All rights reserved.
Realisable is a registered trademark
Close