Software Download
Please logon to our website and download the relevant version of software from the form on our home page.
Backup
Backup the IMan database.
Take a copy of the IMan shared data directory. This directory contains several folders: Cache, Config, Debug, & JobConf. The 'JobConf.' folder is critical and contains the Xml configuration files.
Note the username in which IMan is running under, by clicking the Permissions button at the bottom of the screen.
License Key
If you are moving from one major version to another i.e. from v3.x to v4.x, please contact Realisable to obtain your new license key.
Obtain New Connectors
If you are use any of the non-bundled connectors (Magento, Salesforce, Shopify, etc) please contact Realisable to obtain new connectors.
Updating Existing IMan Instance
Uninstall existing version.
Install new version. When prompted, ensure the 'IIS Application Pool' is the IMan Application Pool. Also, double check that the IMan shared data directory is the same directory as in step two of the 'Backup' section above.
After installing you will need to update both the database and each integration job, due to all the enhancements & changes. To do this, follow the steps detailed below.
Updating the Database
Open the IMan Admin Console.
Press the 'Test' button in the database settings. The 'DB Created' status should display 'Requires Update'.
Press the 'Update' button.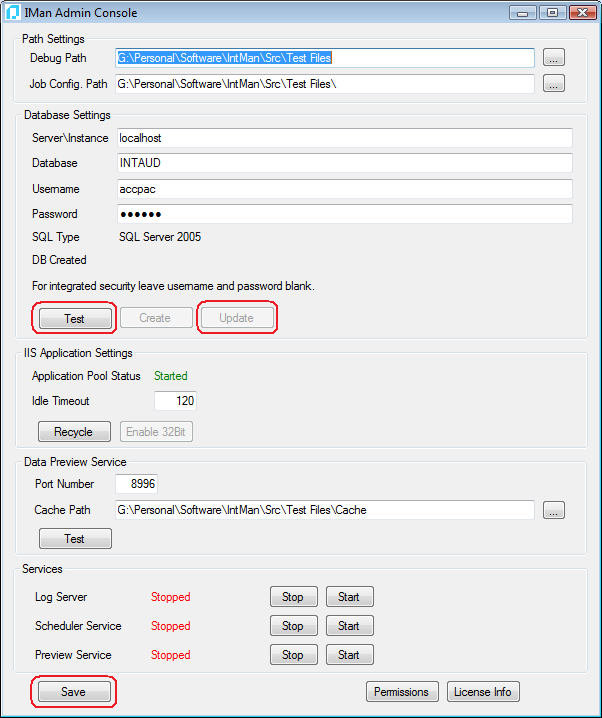 When the update is complete, press 'Save' and select 'Yes' to restart the services and IMan Application Pool. This will allow the update to come into effect
Updating the License
Press the 'License Info' button on the Admin Console.
Enter your company contact details and correct serial number.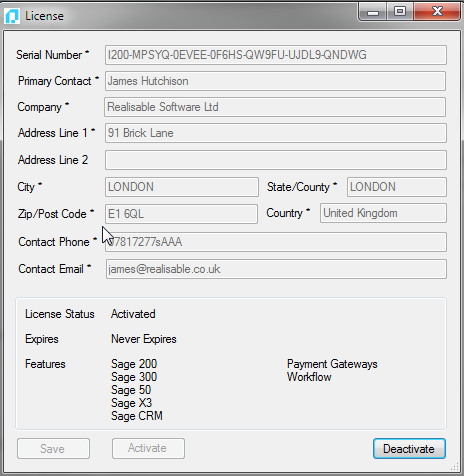 Press 'Activate' and follow the prompts.
Updating Integration Jobs
Due to possible schema changes within the job configurations it is necessary to update each integration job to the latest schema version.
Login to IMan, and load an integration job from the drop down.
A prompt will indicate if the schema has been updated.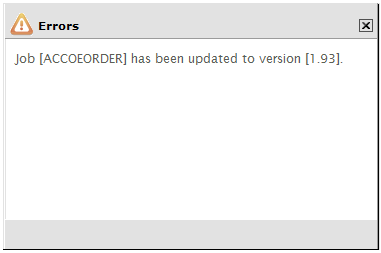 Close the prompt and repeat the above steps for each integration.