This article describes how to configure the SMTP Server settings in IMan to work with Office365.
Please note this article is not exhaustive, your instance of Office365 may have policies and restrictions which prevent successful connecton or sending of emails.
SMTP Server Setup
Create a new SMTP Server with the following settings:
Server – smtp.office365.com
Port – 587
User – Your Office365 Login (this can be different to your email)
Password – The password for the user above.
TLS – Checked
Press the Test button to ensure the connection can be successfully made.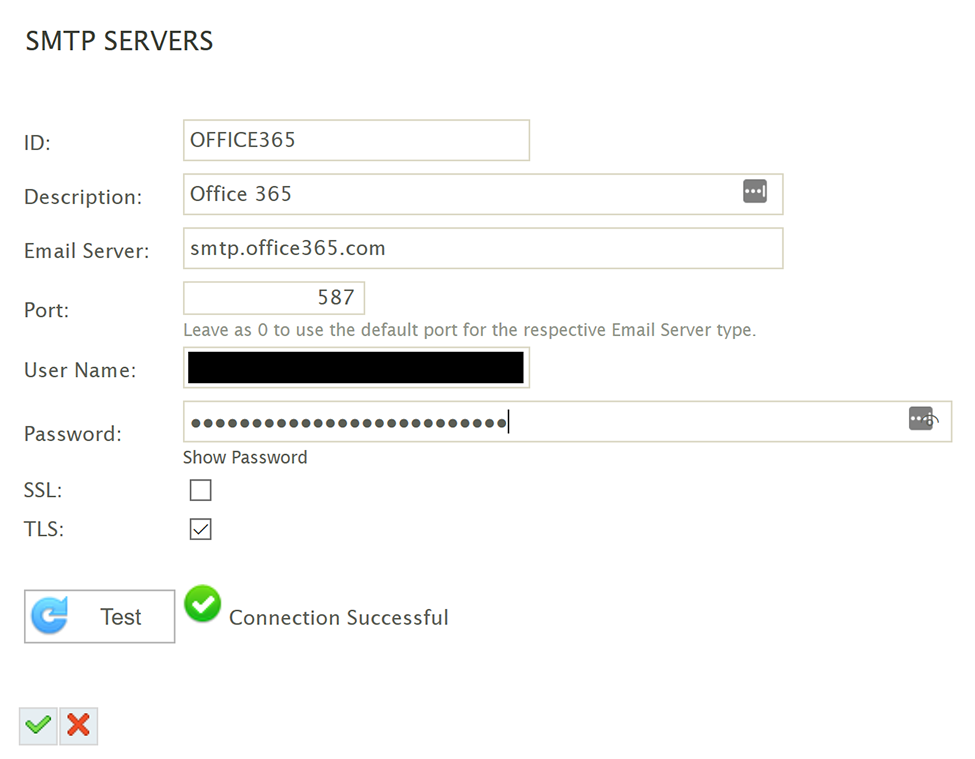 Email Group Setup
Create an Email Group with the following settings:
Mail Server – Select the Office365 Server created in the step above.
From – Enter a valid email address which the user specified in the SMTP Server has the rights to send on behalf of. It is probable the sender email will be the same as this user.
To, CC, Bcc – These will be recipients of the email. Dependent on your email policies these may only be addresses within your organisation.
Press the Test button to ensure a test email can be successfully sent. Again this will be dependent on your policies, if an error is displayed, somewhere within the error will point you to the issue.