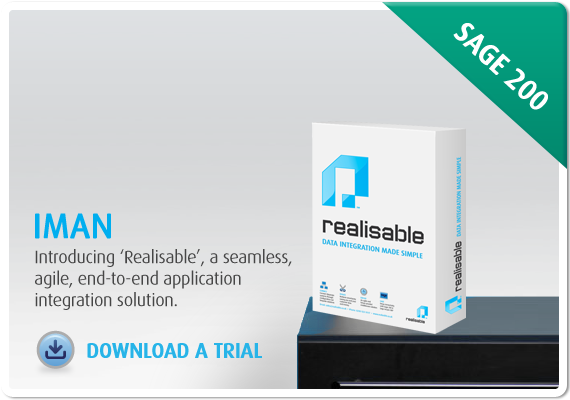 Sage 200 Connector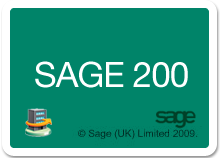 IMan and the Sage200 connector allow you to integrate virtually any application with Sage200.
To provide you with a flavour of what can be achieved, some of our previous projects have included:
eCommerce and webstore – we've integrated a variety of commercially available and custom developed websites with Sage200.
Point of sale – capturing daily sales and cash importing these into the nominal and sales ledgers accordingly.
Procurement and EDI
Simple data feeds and automated data capture – importing data from a variety of sources such as Excel and CSV files to speed or automate repetitive data entry tasks.
Data synchronisation – synchronisation of complex purchase transactions between Sage200 and external systems.
Automated business process management – IMan has been deployed to automate complex business processes such as: order & payment gateway processing, procurement and invoice approval processes.
Features
Integration is made through the Sage200 API, ensuring all data is valid maintaining business logic and data integrity.
We smooth out the inconsistencies of the Sage 200 API by providing a consistent and simple record-field based mapping UI. Where there are shortcomings in the Sage200 API we add the necessary logic and messaging to make the design process as simple as possible.
All errors or warnings from Sage are logged and recorded.
Key transactional data (Order Numbers, Batch Ids & Customer Numbers, URNs) is captured and can be written back to the IMan dataset to facilitate detailed audit reporting and complex transactional processing.
Supported Integration Points/Imports
The following list is the supported transactions/master data types. If an integration point is not available, we will add it (for free), thereafter becoming part of the core product.
Nominal ledger journals (taxable and non-taxable)
Nominal journal payments and receipts (taxable and non-taxable)
Sales ledger accounts (customers)
Sales ledger invoice and credit notes
Sales ledger receipts with auto and specified allocation
Purchase ledger accounts (suppliers)
Purchase ledger invoice and credit notes
Purchase ledger payments with auto and specified allocation
Grouped Bank Transactions with allocation
SOP sales orders – Including returns, quotes & proforma invoices (Insert/Edit/Delete)
SOP print order acknowledgements
SOP print pick lists
SOP delivery addresses (Insert/Modify)
SOP despatches – Including serial & lot numbers
SOP print despatch notes
SOP invoices printing and posting
SOP pick list and despatch note printing
POP purchase orders (Insert/Edit/Delete)
POP print purchase orders (Insert/Edit/Delete)
POP purchase returns
POP purchase receipts – Including serial & lot numbers
POP direct deliveries
POP purchase invoice & credit notes
Stock items
Stock item prices
Pricebook discounts and discount groups
Stock Adjustments – Including serial & lot numbers
Stock Transfers – Including serial & lot numbers
Bills Of Material Import (Insert/Update)
Bills Of Material Build
Project Accounting – Timecards