Shopify Connector Change for Cursor-Based Pagination
Shopify introduced a breaking to the Shopify API requiring an update to the Shopify connector.
More information about the change can found here.
Who needs to update?
You will know if you need a new connector as the store owner will have been sent an 'Action Required' email similar to the one below.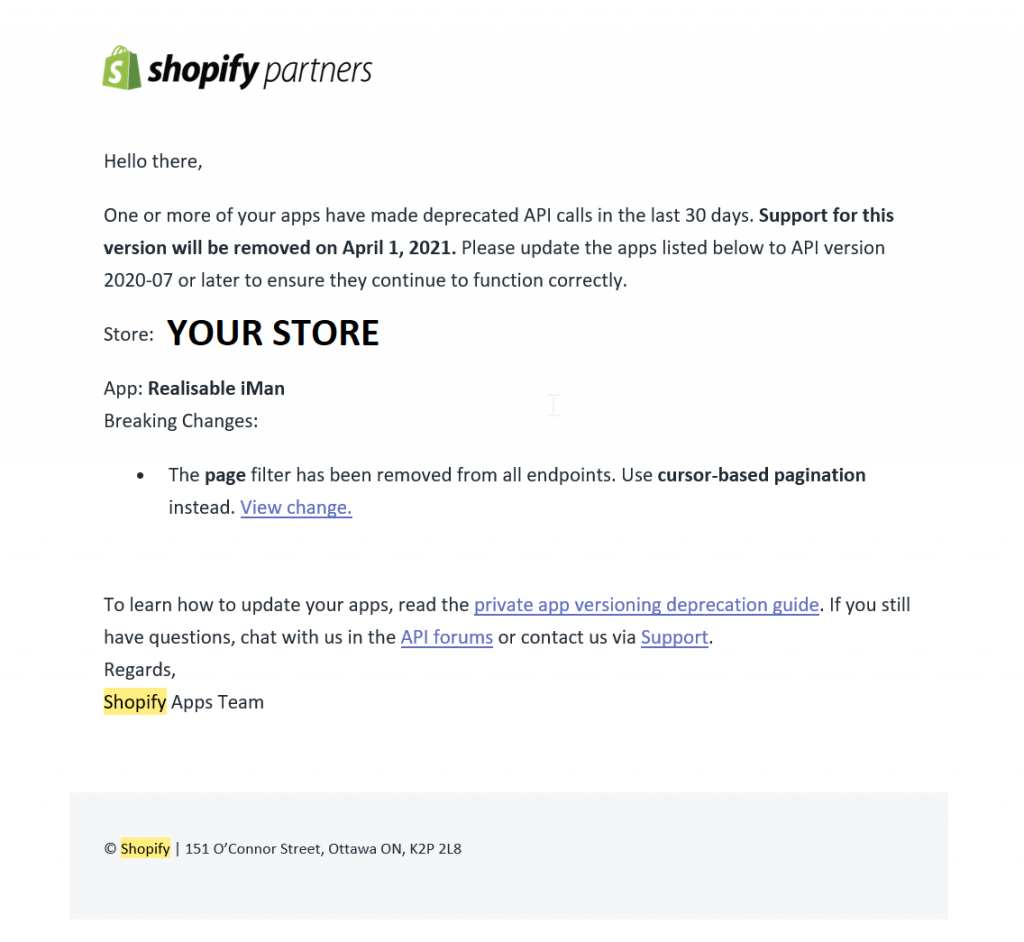 Shopify should also alert you to the required change through the Shopify Admin backend.

This change will only be affecting some of our customers as we have been providing a compatible connector for several months.
Versions & Compatibility
We have released updated connectors for three versions of IMan.
If you are running IMan version 3.2 or earlier you will need to upgrade IMan to the latest version.
Steps to Update
Download the relevant connector per your IMan version.
Install the new connector per the Apply patch FAQ.
To verify connectivity try downloading orders in the Preview.
If this is successful, we recommend performing a full order cycle (dependent on your integration). Download an order (or orders). If successfully then run a fulfilment upload.
Finally test any other Shopify integrations (such as inventory, product, pricing sync's).