Marketplace Connectors
Marketplaces have a huge online presence and put your products in front of more potential customers. This also means that you have a lot more data to process; which can put a strain on your systems and employees. Our Smart Connectors provide bi-directional integration and when coupled with IMan's flexibility; provides you with tight integration, tailored to your business processes.
Sage customers around the world use IMan to simplify their integration challenges and to make their marketplaces work seamlessly with their Sage solutions. IMan can monitor multiple marketplaces simultaneous to automatically transfer data between your marketplaces and Sage solution. IMan can integrate with a range of Sage solutions including Sage X3, Sage 300, Sage 200 (UK), Sage 50 (UK), Sage CRM, and Sage Payment Solutions. Integrated marketplaces improve organisational efficiency and reduce the number of manual tasks in your business.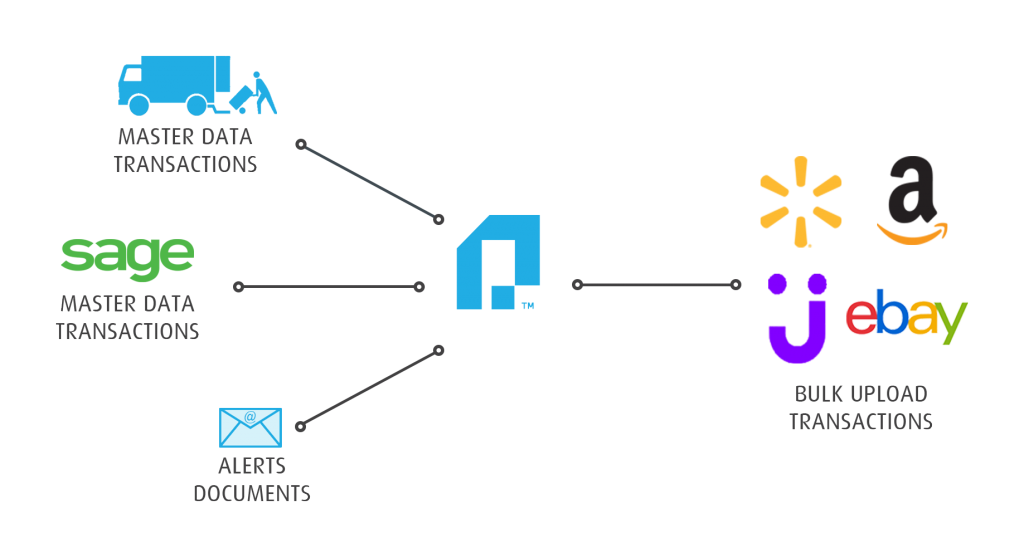 Key Features:
Seamless & tight integration between Sage and your marketplaces.
Automated bi-directional transfer of data between Sage and your marketplace to remove manual processing.
IMan can be configured to match any business specific process.
Alerting and document distribution to both customers and personnel such as order confirmations, shipment notices and invoices.
Auto-purchase order generation for businesses with back-to-back sales/purchase order fulfilment.
Ability to integrate 3rd party systems such as: 3PL/WMS/Shipping/Logistics
Pick a product below to find out more, or please contact us for more information or to ask for a demonstration.